2496 Rocky Ridge Rd. Vestavia Hills, AL 35243
Anna-Marie Ramey, Dental Assistant
Anna-Marie has been in the dental field since 2019. Her favorite part about her job is making people smile! She is married to her husband Bradley and have a shitzu named Ollie. In her spare time, she enjoy hanging out with family and friends, as well as traveling.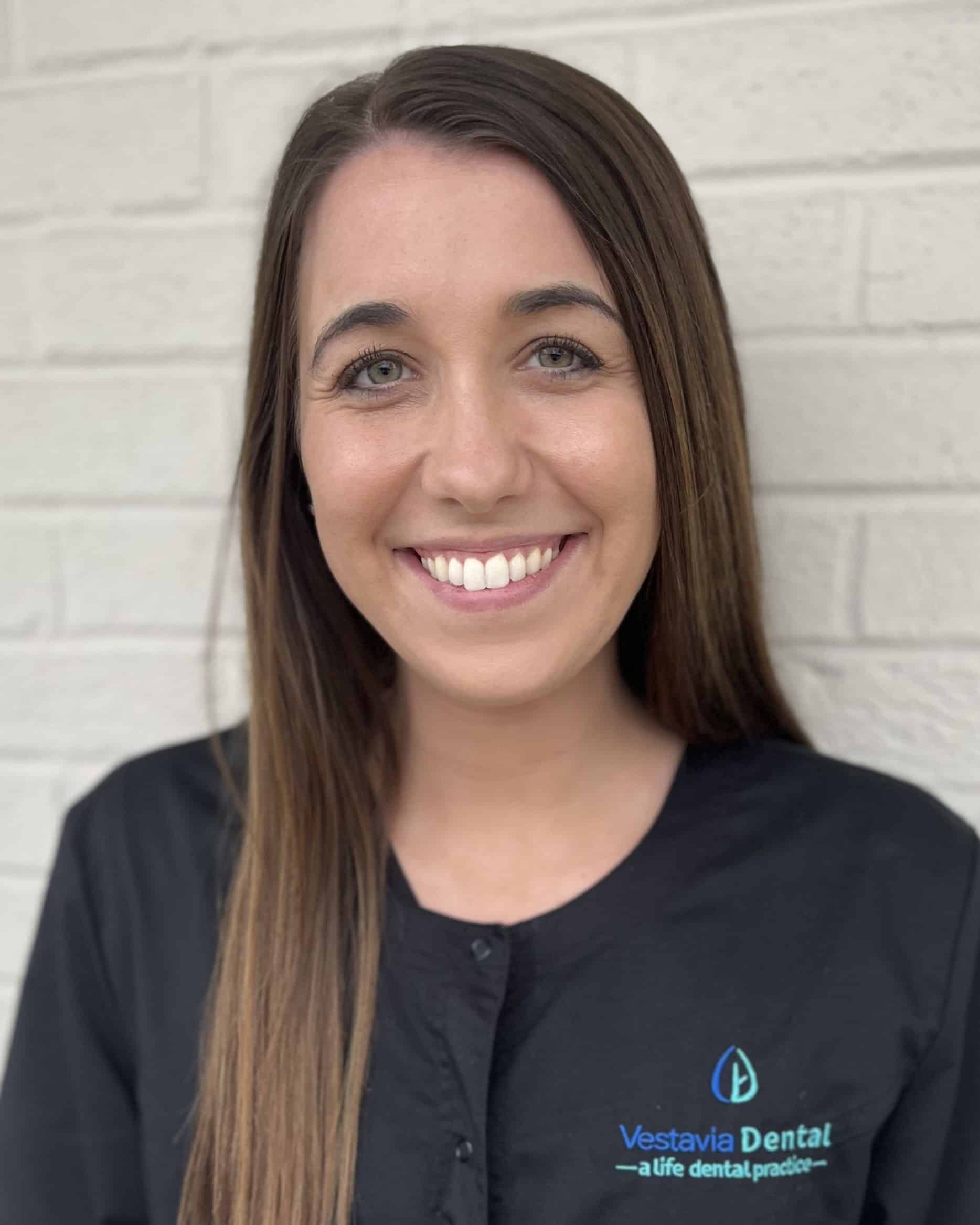 I was a new patient today. I have never had such an enjoyable dentist visit before. The staff was awesome and attentive from the receptionist to the Dentist himself. They gave me a goodie bag and treated me like family. I highly recommend!
Went to Vestavia Dental as a first time patient today. I've never enjoyed the dentist but they did a FANTASTIC JOB. the facility was very nice and clean and the staff was incredibly welcoming. Ann Marie was assigned to me for my dental work and did a tremendous job. would highly recommend using Vestavia Dental!
The staff are very nice and friendly. The lady who cleaned my teeth and took my x-rays was very friendly also. They give out nice goodie bags to new patients as well.