My PrevCare Plan
Because reliable preventative care doesn't have to be complicated.
At Life Dental Group, we understand that there is comfort in knowing you will receive quality dental care at an affordable cost. That is why we created the My PrevCare Plan which covers a wide range of routine dental procedures, all for a low monthly payment. Choose between our Silver, Gold or Platinum plan. As a member of our plan, you will receive consistent, top quality dental care which helps to prevent the chance of needing major dental work in the future – and all for a fraction of the cost!

Plan Advantages:
Low Cost
No Deductibles
No Annual Maximum on Preventative and Cosmetic Care
Orthodontics Services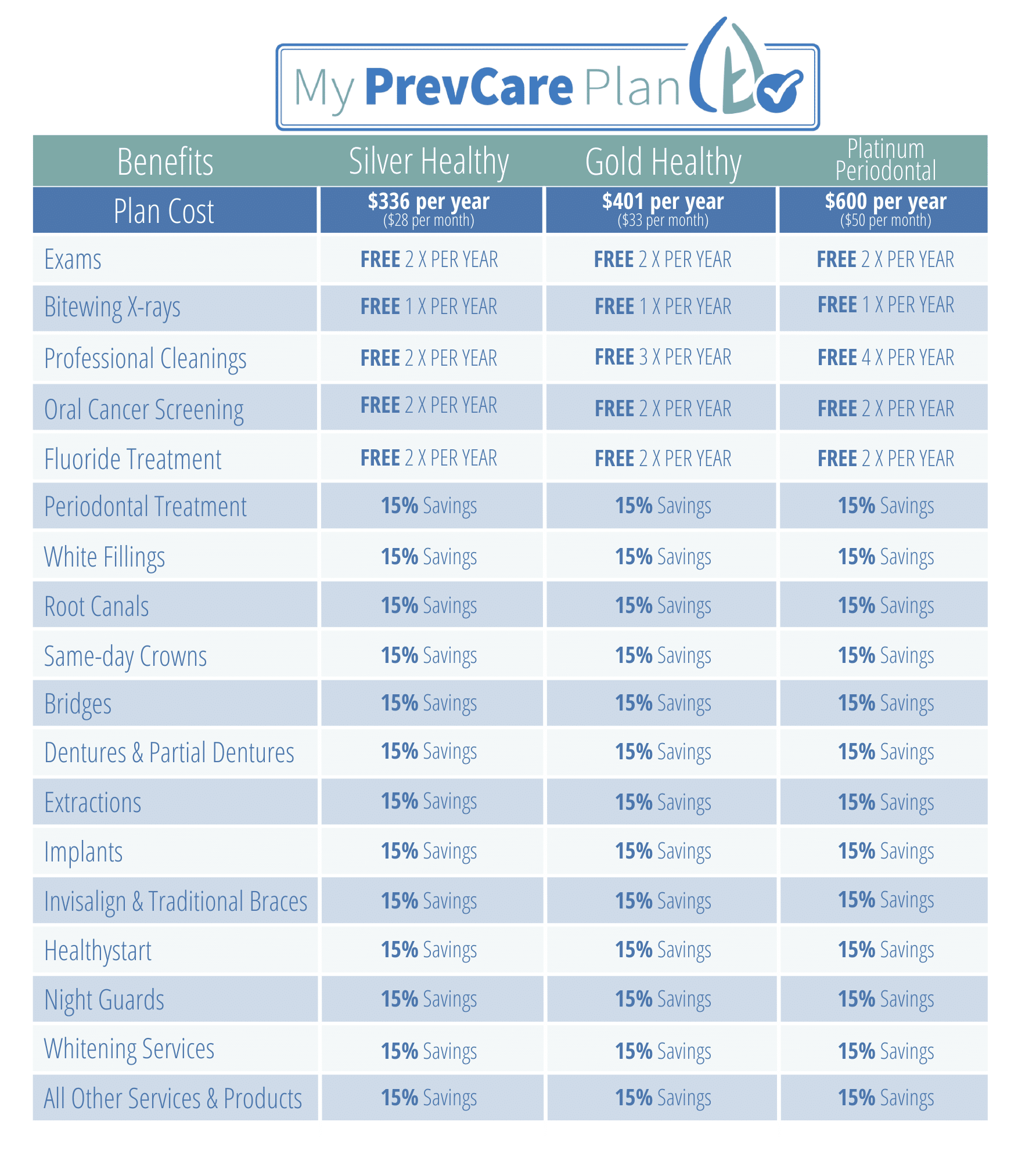 WHAT OUR PATIENTS ARE SAYING
Very delightful, everyone is nice.
The staff is great. They are extremely nice and courteous to the patients. I love it here
Dentist was excellent addresses an issue other dentists ignore. The dental tech was friendly, courteous and listened to what I had to explain. This practice took time and care and we're up front regarding costs and affordable! 5 out of 5 stars!
Just off the introduction of the establishment; I fell in love. The staff is so warm and welcoming. The patient comfort menu really raised my standards lol. I want to visit weekly just for the experience.
Outstanding service! Best dentist office in Batesvillie!!