611 Leigh Drive, Columbus, MS 39705
My PrevCare Plan
Because reliable preventative care doesn't have to be complicated.
At Life Dental Group, we understand that there is comfort in knowing you will receive quality dental care at an affordable cost. That is why we created the My PrevCare Plan which covers a wide range of routine dental procedures, all for a low monthly payment. Choose between our Silver, Gold or Platinum plan. As a member of our plan, you will receive consistent, top quality dental care which helps to prevent the chance of needing major dental work in the future – and all for a fraction of the cost!

Plan Advantages:
Low Cost
No Deductibles
No Annual Maximum on Preventative and Cosmetic Care
Orthodontics Services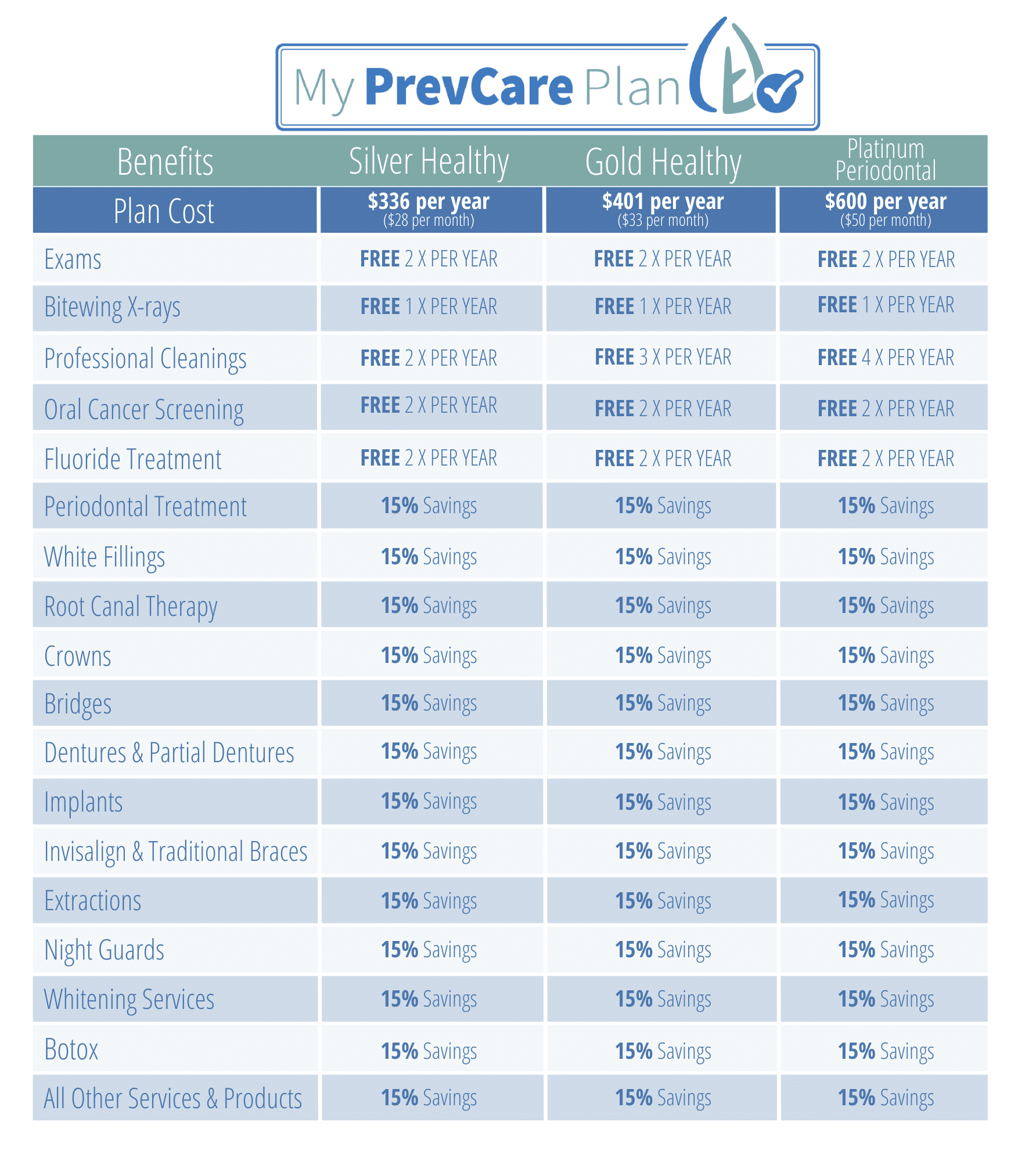 WHAT OUR PATIENTS ARE SAYING
Thank you Dr Fincher and hygienist Katelyn for making my visit great. You guys were very knowledgeable and very informative with letting me what was going on with what I needed done. This was a very pleasant visit and everyone was very nice and polite! Thank you guys again! See y'all soon!

My daughter had an appointment today for a cleaning. This was our first visit. We were greeted in the parking lot by one of the employees with a " hey how y'all doing, come right on in"☺️I immediately knew that this would be a pleasant appointment. The women in this office made my daughter feel comfortable and like an old friend who was catching up after not seeing each other in awhile. We will be moving before my daughters 6 month check up but I'd definitely would recommend Bright Smiles to anyone. Keep up the AMAZING work and customer service ladies!

I LOVE LOVE LOVE this dental office!! Every single staff that works there are outgoing and so kind!! I've been so self conscious about my teeth for so long, Dr. Fincher and his team helped me gain confidence with my new smile!! Also, they have such fun prices when you enter in their giveaway just by keeping your appointments and showing up on time!!
Very happy with my experience! Bethany was my hygienist she was professional and kind! Loved my appointment and would highly recommend this office to anyone!
Wonderful experience every time I come. My hygienist is friendly and knowledgeable. I would definitely recommend Smile Doctors.
I am new to the area and asked a friend who she and her family sees and she recommended Bright Smile. I have worked in the dental field for the last 10years so I am very particular when it comes to dental care. This place was Great. The staff was very friendly and very welcoming. They are very knowledgeable. I would highly recommend them if you are looking for a dentist