611 Leigh Drive, Columbus, MS 39705
My PrevCare Plan
Because reliable preventative care doesn't have to be complicated.
At Life Dental Group, we understand that there is comfort in knowing you will receive quality dental care at an affordable cost. That is why we created the My PrevCare Plan which covers a wide range of routine dental procedures, all for a low monthly payment. Choose between our Silver, Gold or Platinum plan. As a member of our plan, you will receive consistent, top quality dental care which helps to prevent the chance of needing major dental work in the future – and all for a fraction of the cost!

Plan Advantages:
Low Cost
No Deductibles
No Annual Maximum on Preventative and Cosmetic Care
Orthodontics Services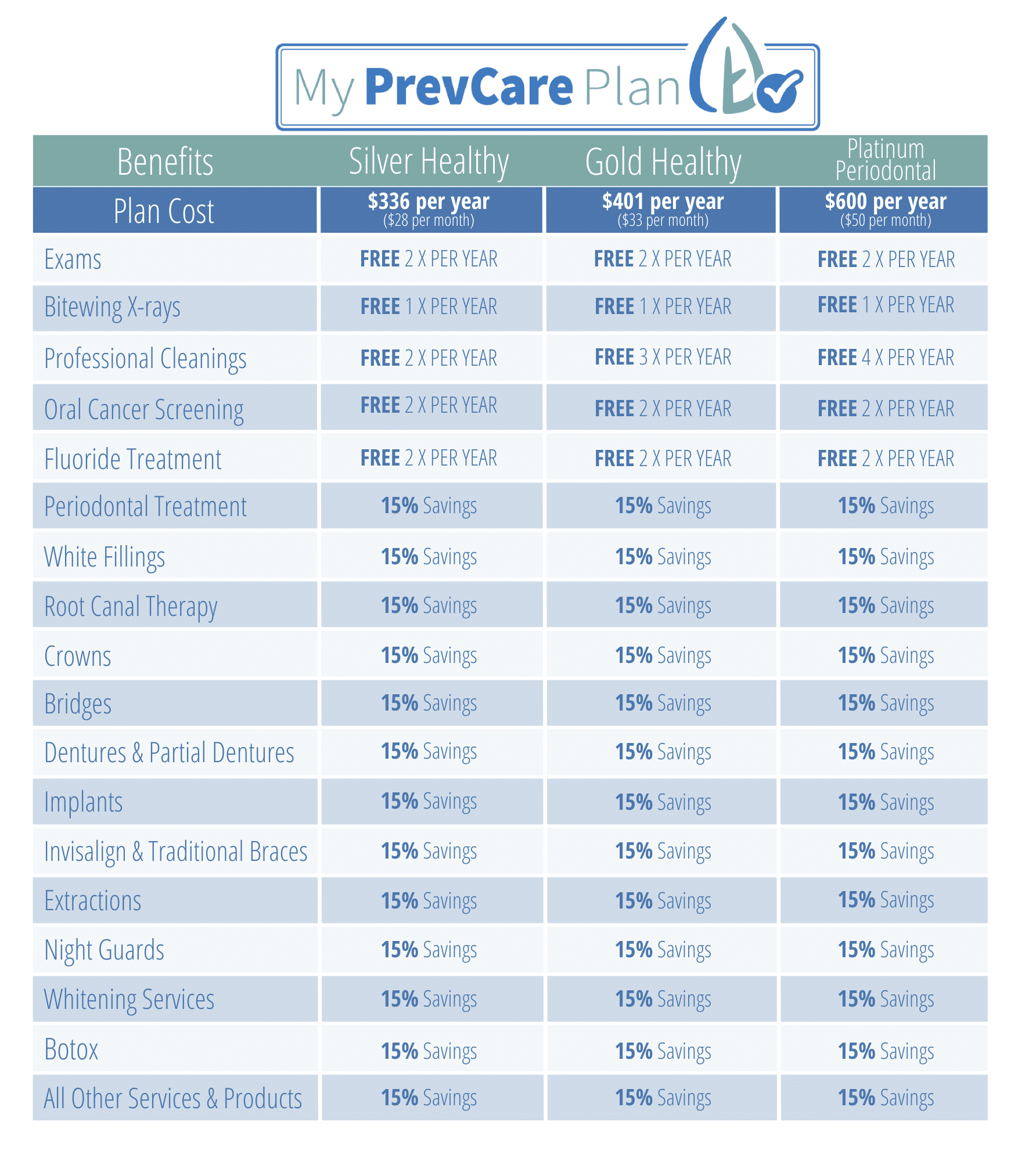 WHAT OUR PATIENTS ARE SAYING
I LITERALLY enjoyed myself as well as enjoyed the staff. They were extremely helpful and kind and quick as well as knowledgeable about my condition. It was my first time and they treated me as if I was ROYALTY😩🧡💯. I left there with gifts they had given me encouraging me to come back and I will tell EVERYONE I know about BRIGHT SMILES because they didn't have to do any work on me for my SMILE to be as BRIGHT as it was before I left; they're CUSTOMER SERVICE was ENOUGH 💜💛💙🧡❤💚💞💯💯💯💪🏾
Amazing place to go and feel loved and cared about while you get your teeth cleaned and fixed. Love Dr. Fincher and his staff.
Today was my first visit with Bright Smiles Columbus Ms..I was welcomed from the time I entered the establishment..I was greeted with a smile.. everyone was so nice and spoke with kind words..my procedure was professionally done..I experienced no pain..the dental assistant and the dentist made sure I was very comfortable..I had a filling done and 2 extractions..my overall experience was absolutely wonderful and I will recommend this facility to many.. thank you so much for being patient and caring..♥️♥️
Great service a wonderful attitude just by walking through the door you feel relaxed and at ease for whatever procedure you are about to have done.
I have been continually impressed with Dr. Fincher's heart for the immigrant community in Columbus. I have seen him go above and beyond with numerous people, and there are no words to express our appreciation. Jessica and Jasmine were incredibly helpful and compassionate the last time I was in with a family. Thank you so much to all of you!!
They're all so sweet. They really take the time to explain what's going on, what the plans are, and give the best options available.
From the moment I checked in at the front desk, I knew I would love this place. I was greeted with a smile and given a tour of the office, which was something I've never had at any other dentist office. I was treated with the utmost of respect and Dr. Fincher actually listens to your concerns. I'm so happy to find this place. I will definitely tell my family and friends about Bright Smiles.