Drew's primary responsibilities revolve around Life Dental Group, where he oversees and manages daily reporting and the monthly financial reporting process. Prior to working with Equipro Holdings, Drew spent the last four years working for KPMG LLP in New York, NY. He graduated from the University of Mississippi in 2018 with a master's degree in Accountancy.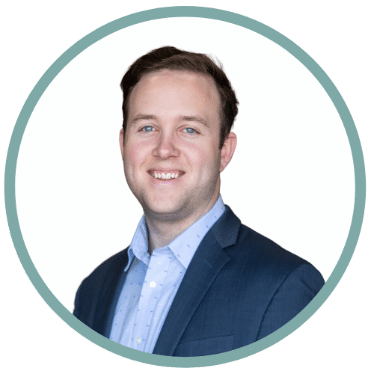 WHAT OUR PATIENTS ARE SAYING
Dr Parham is one of the kindest and best dentist my daughter has ever seen. She listens and asks questions. She takes her time and genuinely cares about her patients.
First time, got a new patient happy. They have me an office tour which was nice. Staff was super friendly, building was kept clean. They make you feel like your at home. They have complementary waters, and coffee. They offer services for your comfort, like a fluffy blanket, neck pillow, lip balm, ect.. They go above and beyond to make you feel welcome. By far the best dentistry I've ever been to.
I've been a patient of Dr Huggins for many years. He and all the staff are always friendly and professional. I recently had a filling done, with almost no pain. It was done quickly, and the staff made every effort to keep me comfortable.
Everyone at Premier Dental is so professional yet not stuffy and they make you feel like family. Kelsie is absolutely wonderful and does a fantastic job. Dr. Wilson and all the office staff are very good and truly have the best interest of their patients at heart. I can't imagine going any place else. We have been going there a long time and I have to say it has become even better over the last couple of years.
Dr. Smalley is very friendly and a great dentist. He takes the time to discuss your checkup, and any work you may need done. If you're having serious issues with your teeth, you can normally get scheduled to come in right away. The staff and technicians are pleasant, and you won't leave with bleeding gums. The atmosphere is comfortable, and there are large windows in each room to watch birds while you're waiting. I highly recommend Dr. Smalley. Did I mention he played football for Alabama? Roll Tide!
Went there for X-rays, teeth cleaning, and wisdom tooth extraction. Everybody was nice and caring. They did a great job from start to finish. The technology they use is state of the art. Best dental visit I have had.
I have been continually impressed with Dr. Fincher's heart for the immigrant community in Columbus. I have seen him go above and beyond with numerous people, and there are no words to express our appreciation. Jessica and Jasmine were incredibly helpful and compassionate the last time I was in with a family. Thank you so much to all of you!!
The staff at Dr. Goins office are very professional and very friendly, all at the same time. I got X-rays and a thorough cleaning with VERY minimal pain and discomfort, I was in and out in out in less than an hour, and everyone in the office is a pleasure to deal with. I can't recommend them highly enough.
Every aspect of the dental practice that I encountered was excellent! The staff is friendly. The facility is clean and the atmosphere is professional. The hygienist took good care of me and the dentist was thorough in checking my teeth.
Always a Five-Star experience! The entire staff & physicians are very pleasant & extremely professional. They take the time to explain the procedure & let you know what the cost is prior to preforming any services. The office is immaculate & the front desk extremely proficient. If you do not have a dentist I highly recommend Huntsville Dental.
WE WORK WITH ALMOST ALL MAJOR INSURANCE COMPANIES.