4240 Balmoral Drive SW Ste. 200, Huntsville, AL 35801
Dr. Katie Denney is a Huntsville native and graduated from Huntsville High School in 2010. She attended The University of Alabama where she received her Bachelor's Degree in Arts and Sciences, majoring in Exercise and Sport Science with a minor in Biology. Soon after graduation she began her journey to pursue her dream in the world of dentistry by attending The University of Southern California School of Dentistry. While at USC, Dr. Denney was one of fifty student doctors selected to travel to Cambodia with the Dental Humanitarian Outreach Program. Together, they treated almost 1,000 patients in the four days of clinic. In 2018, Dr. Denney received a Doctorate of Dental Surgery from USC, making her a first-generation dentist.
Dr. Denney is happily married to her husband Chris Windle. They are proud parents of a lab named Harper.  Dr. Denney enjoys spending her time with family and friends, traveling and playing golf!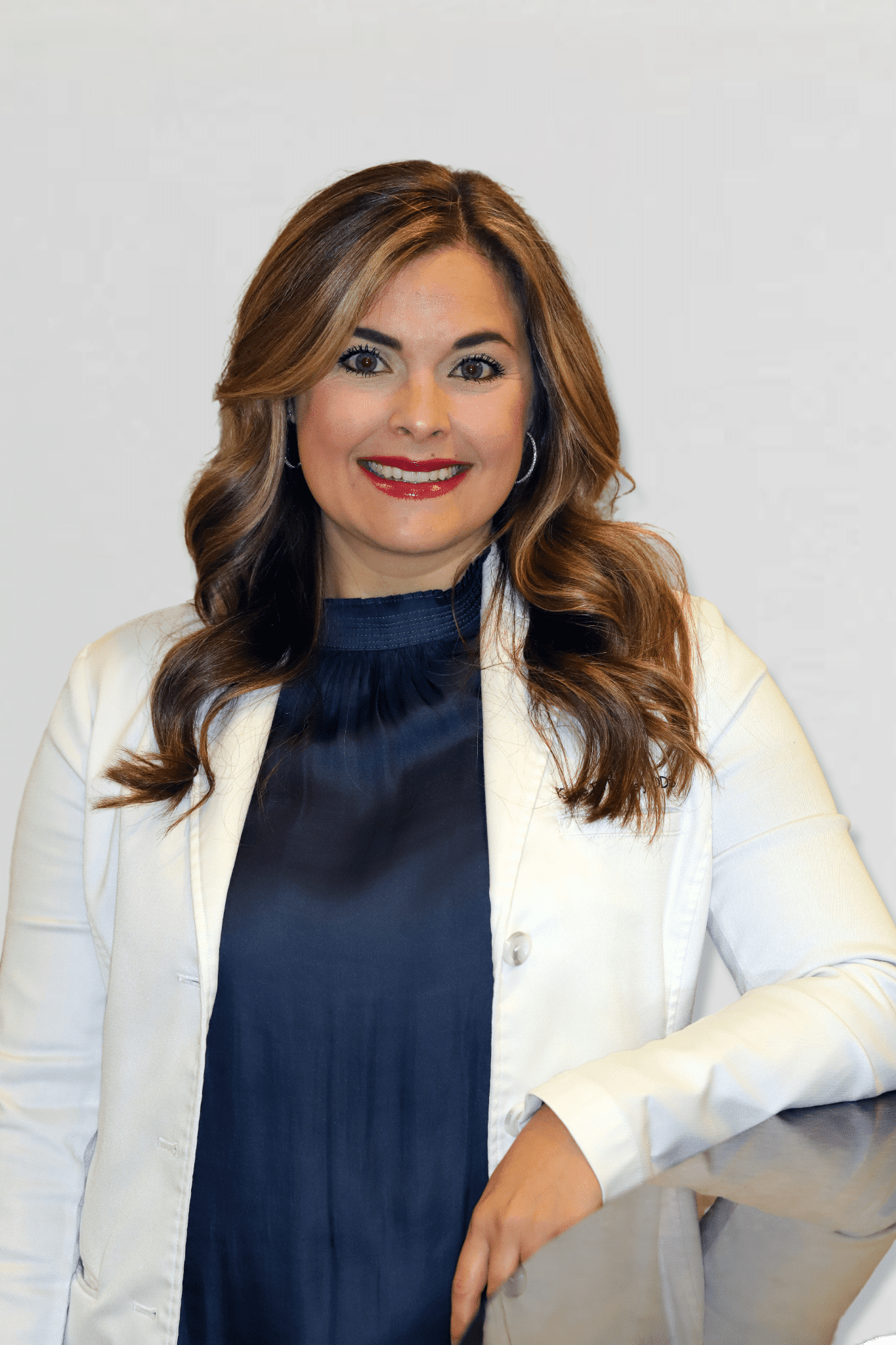 Awesome experience! It always is. Dr. Denney is outstanding as is all of her staff, the dental associates and the ladies out front.
I have been a patient of Dr. Denney's for over a year and have nothing but great things to say about this practice! I love the high-end feel when you walk into the door and have received great and comfortable care each visit. Highly recommend this practice and Dr. Denney.
The front desk receptionist to the dental technician all the way to the actual Dentist was a whole entire vibe. They Totally let you know everything that was going on from the beginning to the end of the visit. The dental technician took her time and nothing was rushed and Dr. Denney was absolutely marvelous. She is everything you could ever want in dentistry!!!! What more could you want! Definitely recommend for your dental needs. Ohhh and by the way all the equipment there is dental friendly, the office was nice and clean and I even got a Tshirt which im wearing as of now. Lbvs 5 ⭐️⭐️⭐️⭐️⭐️
Best Dentist in Huntsville. Dr.Denney is knowledgeable, skilled, has a great staff, top technology, knows who and when to refer you if needed & provides great customer service. Highly recommend. They can take care of all your family's dentistry needs.
I went in today on short notice for a dental adjustment as recommended by my Periodontist. The Dental Assistant was ready with my X-rays and discussion of the Periodontist's recommendations. Dr. Denny made the adjustments and my teeth are doing great.
Great friendly and professional service even though I ran late to my appointment which I hated that. The welcoming atmosphere and take home bag with extra goodies more than you usually get impressive. Dr Denney has a great personality to say the least along with the rest of staff.
Dr. Denney and her staff are the best! 10/10 recommend!
This dental group is excellent in the work they do. Everything is well explained and all questions answered. I have had a lot of work done in 2021 and am very satisfied with the results. Not just the dentists but the hygienists and assistants are kind, super-professional, and put the patients' comfort first. Dr. Denny is the gentlest dentist, especially when using anesthetics. Almost completely painless. The front staff is always welcoming and unusually kind and efficient. Five stars because Huntsville Dental actually deserves a 10!
Ask us about Affordable Dental Care Financing
Life Dental offers dental care maintenance and financial plans at a variety of monthly payment levels. With these flexible options and savings at 15%, 20% and 100%, quality dental care is both attainable and affordable at all our locations.
WE WORK WITH ALMOST ALL MAJOR INSURANCE COMPANIES.