Dr. Christine Rayburn is a dedicated and skilled dentist practicing at Life Dental Oxford. With a passion for oral health and a commitment to patient well-being, she brings a wealth of expertise to her practice. Having earned her dental degree, Dr. Rayburn is deeply dedicated to providing comprehensive and compassionate dental care. Her extensive education and training allow her to offer a wide range of dental services, from preventive treatments to restorative and cosmetic procedures.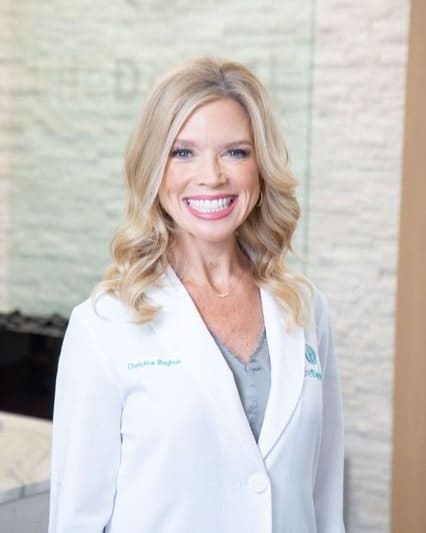 Dr. Huggins has been patient and thorough with my treatment. He takes the time to answer my questions and discuss my options without making me feel rushed or pressured. I feel so much more confident with my smile now! Mitzi Lane is the BEST Dental Hygienist. She always has such a calming presence and is not only professional, but also friendly and welcoming each time I visit.
Dr Huggins has been my Dentist for over 20 years and it is most amazing to see him create my crown the same day with precision. Commonly called the One day crown technique, no temps no waiting, it's all done in one.Dr Huggins is the crown laboratory , immediate and precise and his needles are painless. The entire atmosphere of this dentistry is quite inviting and comfortable . Great staff that's well organized and pleasant as well.
I've been a patient of Dr Huggins for many years. He and all the staff are always friendly and professional. I recently had a filling done, with almost no pain. It was done quickly, and the staff made every effort to keep me comfortable.
Dr Huggins is the best dentist I've ever had. He is careful, thoughtful and easy to talk to. He's been so good to me that I've brought my teenage son to him now too! Highly recommend!
Everyone is awesome. Dr Huggins and Chianne were very patient, kind and did an excellent job! Linda is always so nice when I check out, as well as, the front receptionist when checking in. I would highly recommend this clinic, as I have already done so many times .
Ask us about Affordable Dental Care Financing
Life Dental offers dental care maintenance and financial plans at a variety of monthly payment levels. With these flexible options and savings at 15%, 20% and 100%, quality dental care is both attainable and affordable at all our locations.
WE WORK WITH ALMOST ALL MAJOR INSURANCE COMPANIES.