Dr. Steve Wooten is a graduate of The University of Tennessee College of Dentistry in Memphis. He is a member of The American Dental Association and the Mississippi Dental Association where he has served as a member of the Board of Trustees and the Executive Committee. Dr. Wooten is also a member of the American Academy of Cosmetic Dentistry, the most elite cosmetic dental organization in the world. Dr. Wooten has received extensive training in all aspects of cosmetic and restorative dentistry. Dr. Wooten is also a member of the American Academy of Dental Sleep Medicine and the American Academy of Sleep Medicine, the foremost organizations dedicated to the treatment of sleep disorders such as sleep apnea. He has conducted seminars for dentists across the country and has written several articles for the Mississippi Dental Association Journal. He is dedicated to enhancing the lives of his patients by caring for their health and smiles.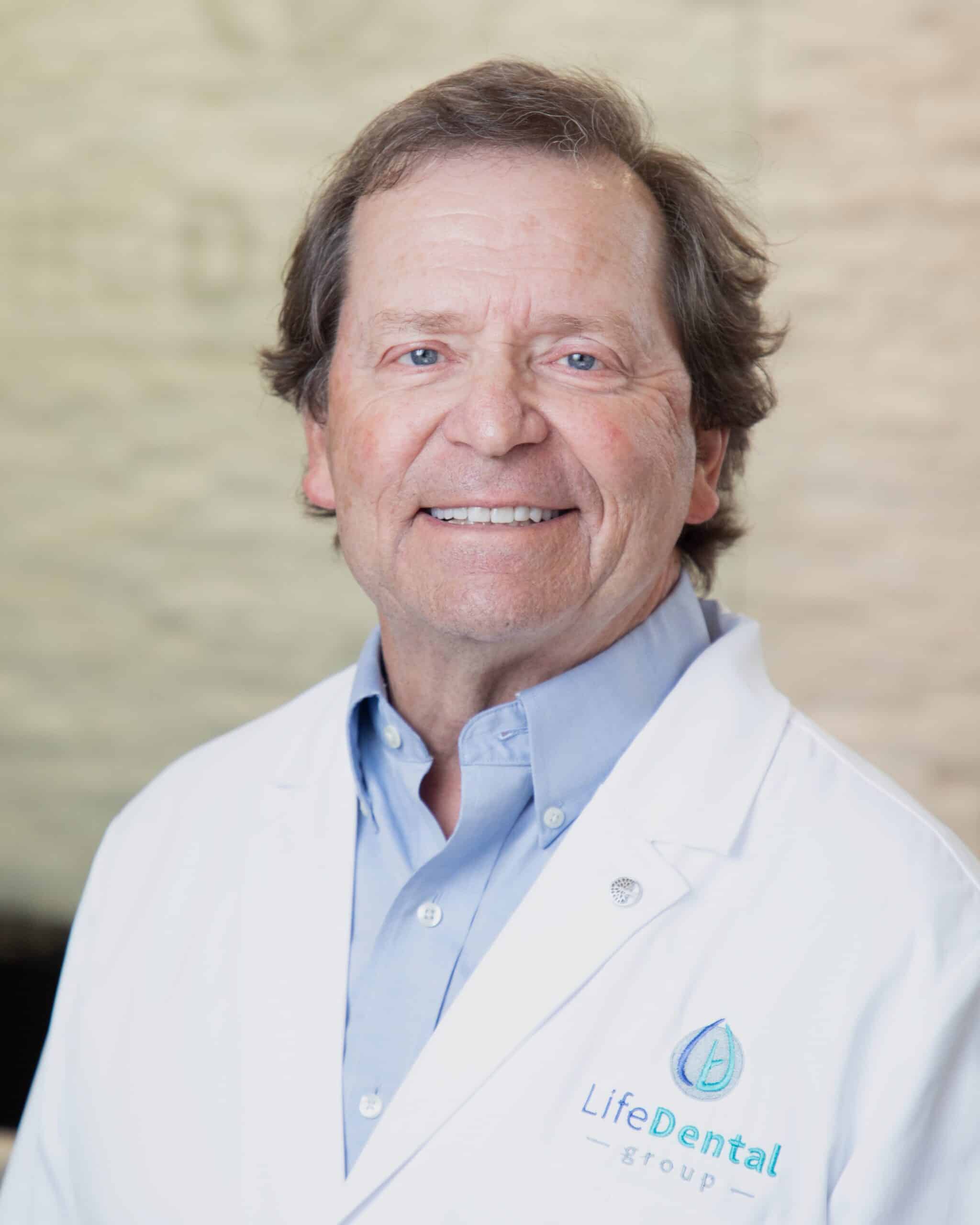 I am so pleased with the outcome of my 6 Month Smiles under Dr. Wooten. I always felt well cared-for with him and his professional and genuine staff. Their communication with me was always absolutely stress-free and flexible to my needs. I would recommend it to anyone! I certainly have felt healthier and happier each time I have gone.
Dr. Wooten first saw me under somewhat emergency conditions. He happily worked me in and was extremely kind and efficient! His entire staff was warm and welcoming. I immediately felt that I had made the right choice in coming to him. I highly recommend this dentist!
Dr. Wooten changed my life with his 6 month smile program. His office staff is phenomenal, and his assistants and hygienists are top notch! Dr. Wooten is extremely friendly and professional, never makes your concerns feel unimportant. Jill is always caring and comforting during your visit! I would always recommend using Life Dental Oxford for ALL of your dentistry needs!
Dr. Wooten and his staff are extremely nice people who help you out to the utmost of their ability. When I first met Dr. Wooten, he began talking to me about his experience that he had in the town I grown up. The staff is very personable, well trained, and extremely nice!
Dr Wooten and his staff are professional and very nice! Dr Wooten was able to perform a cosmetic procedure that others dentists were not willing to do and it looks great! The office is very clean and comfortable as well. I love Dr Wooten and his staff so much that I drive from Collierville to Oxford to have my dental work done!
Highly recommend!
I have been a patient of Dr. Wooten since moving to Oxford four years ago. He and his staff are fantastic and always do a great job to take care of their patients. It is always a pleasure to visit and they efficiently get you in and out of the office, which is great when you always have to visit during your lunch break as I do. I would highly recommend Dr. Wooten & The Life Dental team to anyone.
Highly recommend!
Dr. Steve Wooten and his staff came highly recommended to my wife and I. Being new to Oxford we really wanted to find the right dentistry team to meet our needs. Our first impressions were wonderful (i.e., friendly, thoughtful and professional). This Oxford dentistry team will work hard to exceed your expectations and deliver great dental service.
Highly recommend!
Dr. Wooten is the ONLY dentist in Oxford I would recommend. He's thorough, and makes sure to take care of you. For me personally, he has gone above and beyond when I needed it. His staff is great, too. They are genuinely concerned about the patients. Best place
Highly recommend!
Ask us about Affordable Dental Care Financing
Life Dental offers dental care maintenance and financial plans at a variety of monthly payment levels. With these flexible options and savings at 15%, 20% and 100%, quality dental care is both attainable and affordable at all our locations.
WE WORK WITH ALMOST ALL MAJOR INSURANCE COMPANIES.