WE POWER WORLD-CLASS DENTISTRY
Currently Only Available at Oxford
Our modern lab features the latest dental 3D printing equipment. Our 3D printer features a laser that polymerizes liquid material with computer-guided precision to produce dental appliances quickly and with intricate detail. When using the 3D printer, a member of our team will take a digital scan with the small hand-held wand, design the appliance, send the design to the printer to be made, then clean and prepare the final product for the patient. The most common uses for our 3D printer are to make surgical guides, models, occlusal guards or night guards, clear orthodontic aligners, and temporary prosthetics.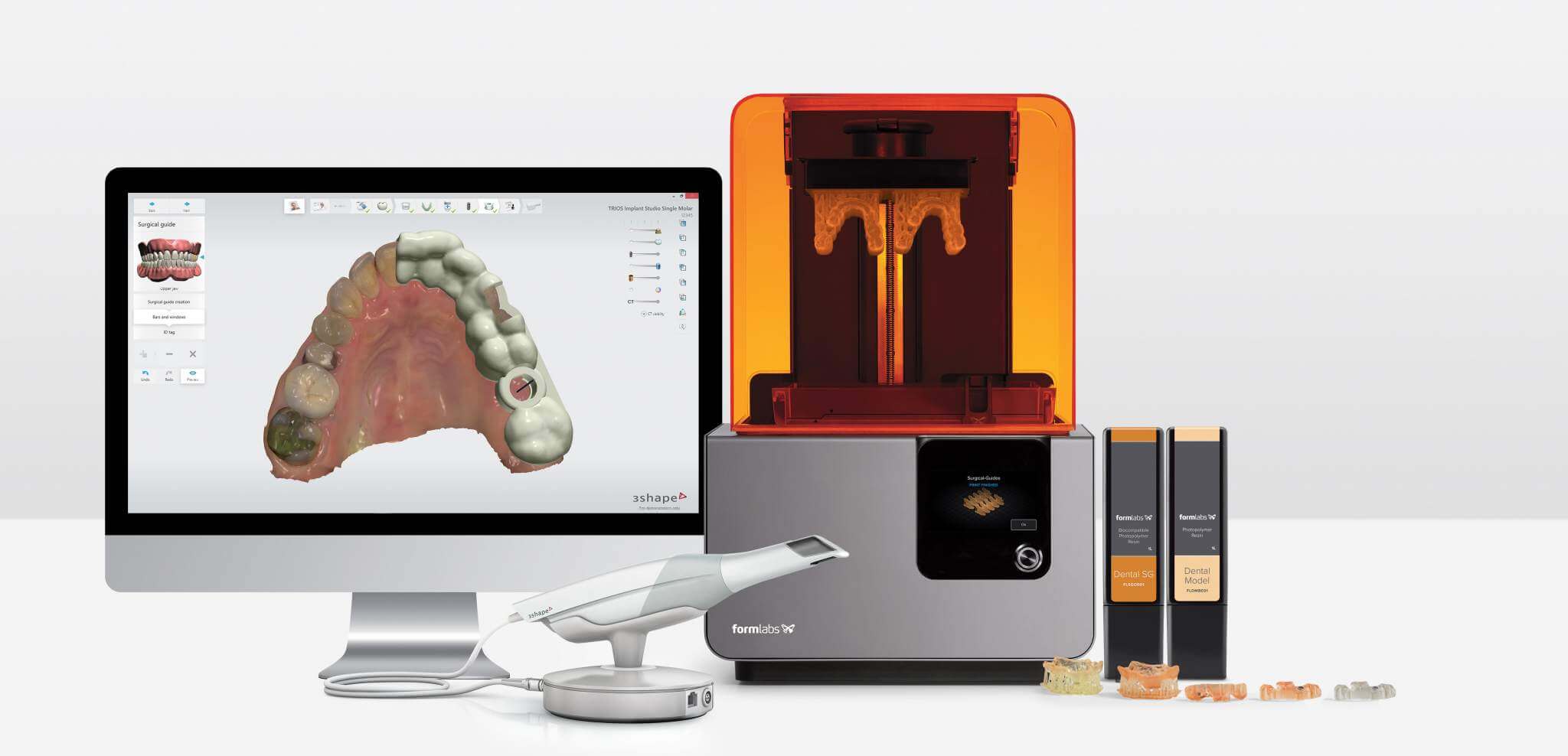 Our dental 3D printer benefits our patients in several ways: 
Offers same-day treatment. 

 

Creates accurate and precise appliances. 

 

Cost effective. 

 

Uses quality materials. 

 
WE WORK WITH ALMOST ALL MAJOR INSURANCE COMPANIES.