AI Diagnosis Confirmation

 
WE POWER WORLD-CLASS DENTISTRY
Artificial intelligence (AI) is the latest technology being implemented in our modern practice. Overjet is an FDA-cleared AI platform that analyzes dental images to accurately and precisely diagnose dental caries and diseases. Overjet provides diagnosing confirmation to dentists and dental insurance by digitally marking areas of decay or concern. This program partners with dentists to identify key findings that lead to better care and patient outcomes. It provides the exact measurements of decay and bone loss as well as highlights the dept of cavities with almost 100% accuracy. Overjet is so accurate that insurance companies are accepting its findings as substantial proof of needed treatment.  
Patients benefit from Overjet because the program catches emerging problems that may not be visible to the naked eye, results are available and viewable in minutes, the visualization helps patients understand what is going on inside their mouths, and exact measurements help with precise treatment procedures.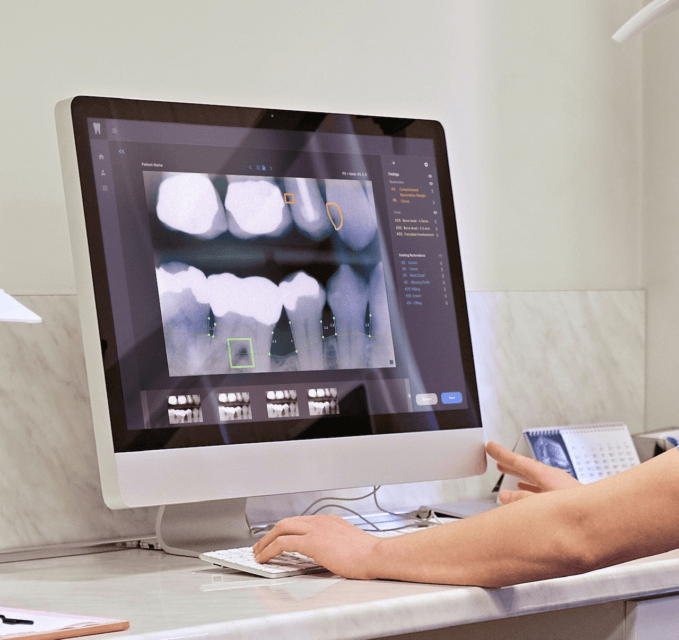 WE WORK WITH ALMOST ALL MAJOR INSURANCE COMPANIES.