WE POWER WORLD-CLASS DENTISTRY
iTero scanning technology has revolutionized how dentists diagnose and treat patients by producing accurate results for patients in little time. The iTero machine scans teeth and gum structure with the latest digital technology eliminating the need for messy impression material in some cases. The iTero scanner features a small hand-held device which the dentist, dental assistant or hygienist moves around the mouth to capture a series of images.
The captures are shown on the screen in 3D and 5D. These images are used in a variety of ways, but may include being sent to a lab to make an appliance or Invisalign trays. The scanner is tolerated well by most patients that struggle with gagging when using traditional impression material. Images are also more clear and more accurate than they would be with impression material and emit no radiation like with X-ray imaging.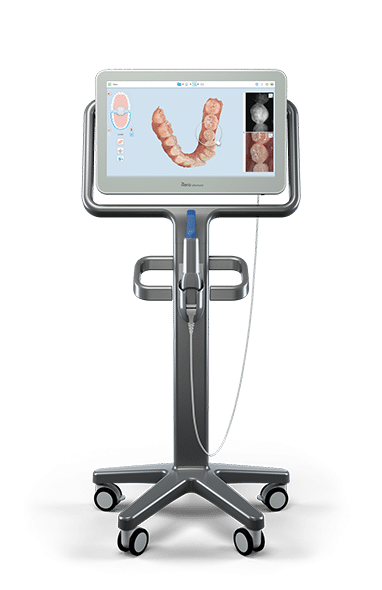 WE WORK WITH ALMOST ALL MAJOR INSURANCE COMPANIES.