WE POWER WORLD-CLASS DENTISTRY
Intraoral photos are one of the latest innovations in dental technology that help our dental team effectively communicate and educate our patients. Our Mouthwatch intraoral camera is essentially a small digital camera that takes photos of difficult-to-reach areas inside the mouth. Intraoral images are effective at finding problem areas in the mouth that may be hidden. The camera resembles a writing pen and the hygienist or dental assistant moves it around the mouth taking images of the teeth, gums, cavities and other surrounding tissues. Patients experience no pain or discomfort and they can immediately review the images with their doctor.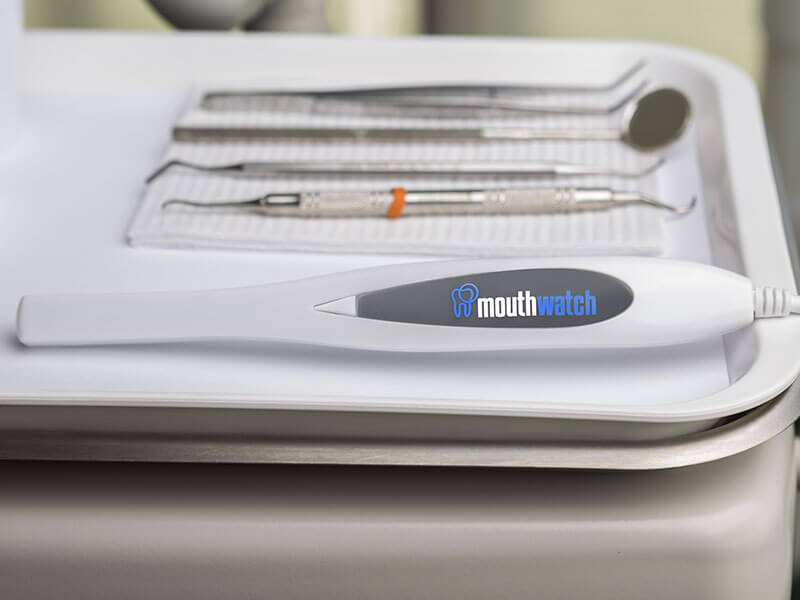 Images with the intraoral device show incredible detail of fillings, fractures, tartar and plaque, bleeding areas, broken teeth and other serious problems sometimes not shown on X-rays. The camera is connected to the computer in your treatment suite to immediately show any images taken. Images can be arranged, enlarged and saved for later reference or diagnosis. Images are so remarkably clear that insurance companies often accept intraoral images as proof as needed treatment. Our practice has implemented the use of intraoral photos with nearly every type of appointment due to their many benefits.   
WE WORK WITH ALMOST ALL MAJOR INSURANCE COMPANIES.