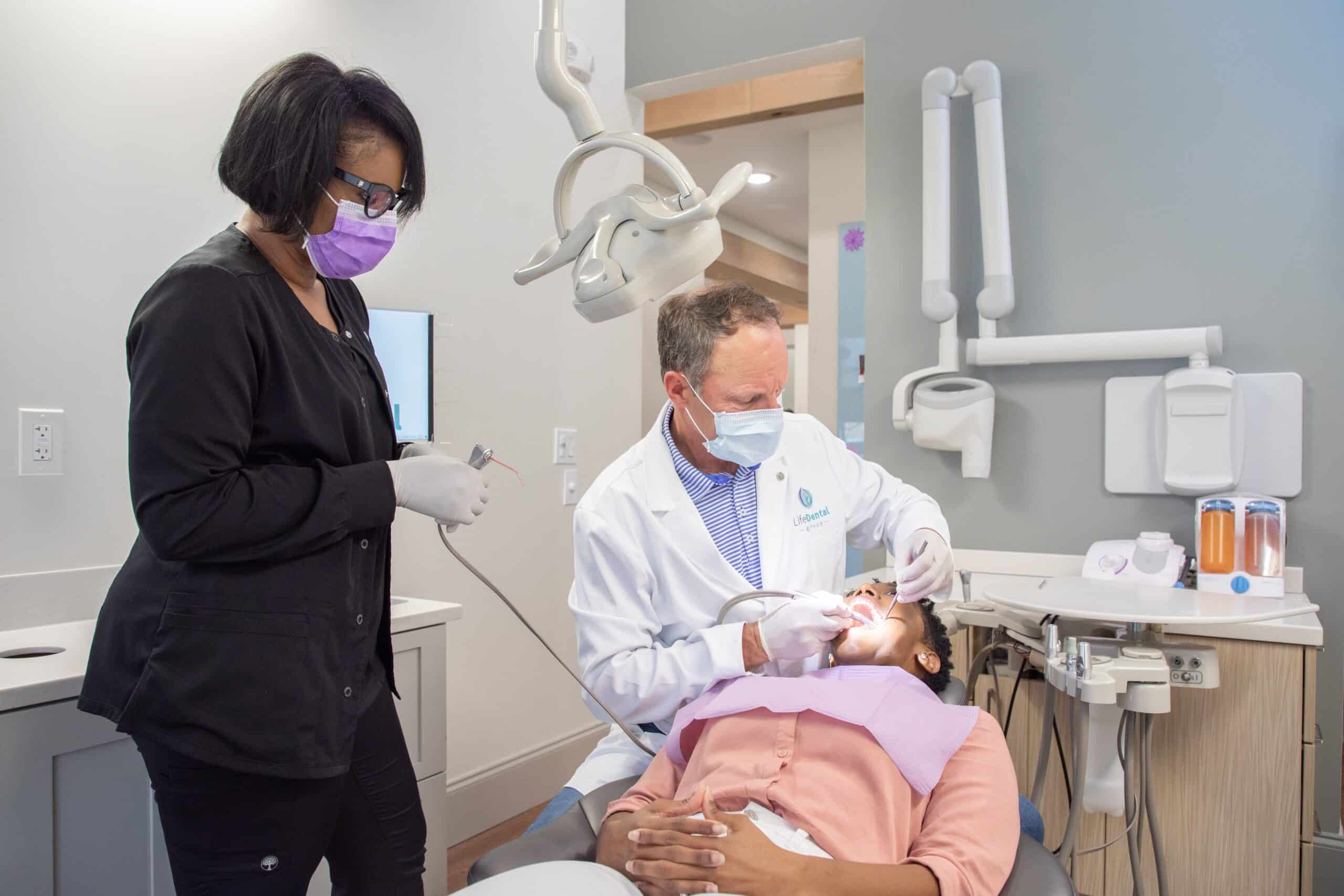 WE CREATE HAPPY, HEALTHY SMILES
Cosmetic dentistry, a favorite category of dental treatment for our dentists, focuses on improving the appearance of your smile. Our general dentists don't only focus on the health of your teeth and gums, they are experts at creating or restoring your smile so you can always feel confident. Using technical knowledge and an artistic touch, our dentists are thrilled to partner with you to achieve the smile of your dreams.  
Treatments that may be used in cosmetic dentistry includes white fillings, veneers, full coverage porcelain crowns, whitening, bridges, implants, dentures, orthodontic treatment, and Invisalign. Almost everyone would benefit from cosmetic dentistry procedures since so many patients experience tooth yellowing, crowding, crooked teeth, broken or chipped teeth, or many other common correctable dental concerns. Some treatment can be completed same-day, while other options may take several more steps.  
When you choose our practice for your cosmetic dentistry treatment, you can feel confident that our team will welcome you into our family, openly listen to all your concerns, review all treatment options and finances thoroughly, and ensure you are comfortable during and after any procedures. Your doctor and team will also listen to your preferences to confirm your satisfaction with the color, position, size, shape and overall appearance of your treatment. We encourage you schedule a consultation or speak to your doctor at your next visit with us if you are unhappy with any aspect of your teeth or gums so we can recommend treatment options and help you achieve your dream smile.  
WE WORK WITH ALMOST ALL MAJOR INSURANCE COMPANIES.