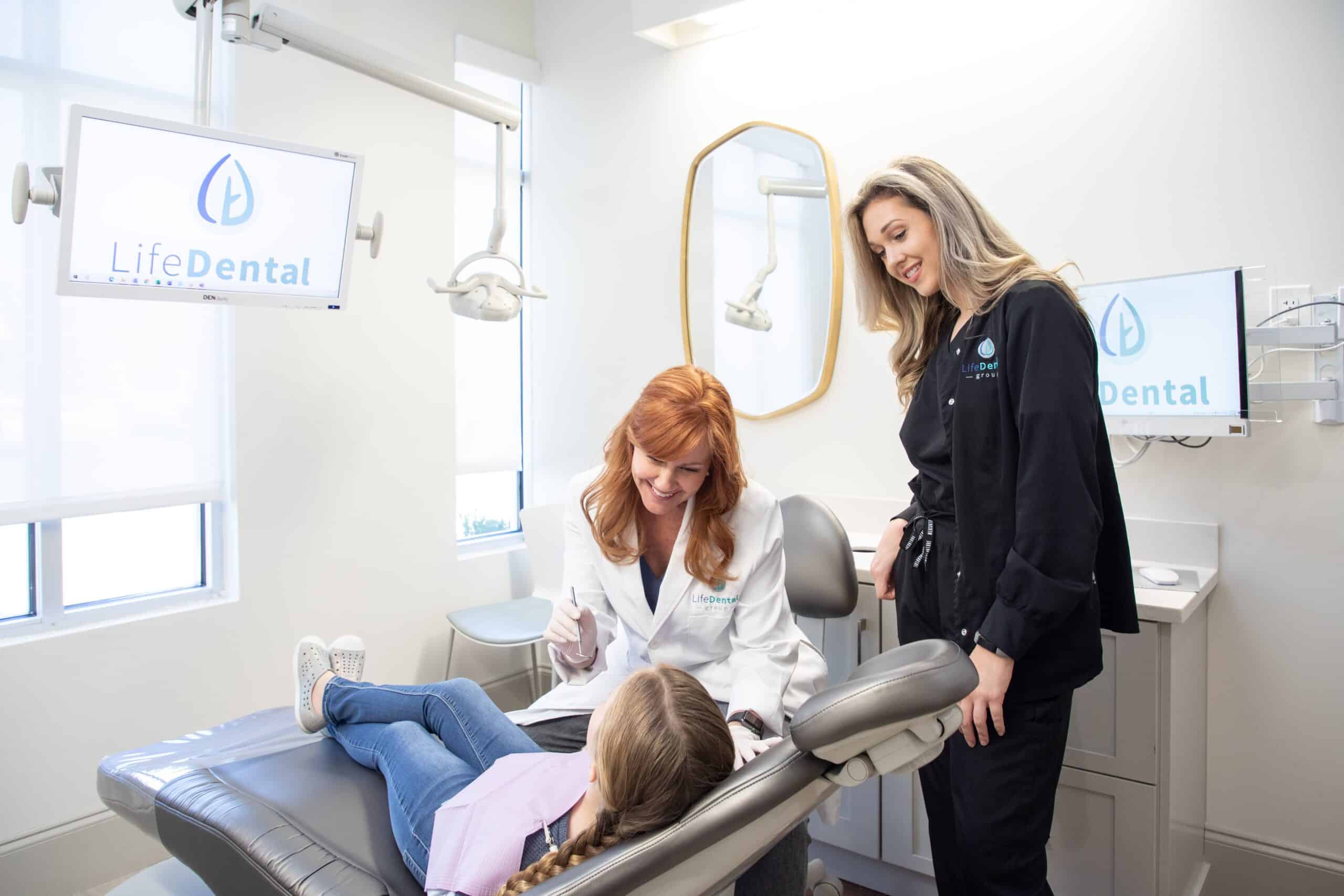 WE CREATE HAPPY, HEALTHY SMILES
Our knowledgeable, caring, licensed dental hygienists are experts at partnering with you to create and maintain your oral health while monitoring for signs of your overall health. We aim to give you an experience you have never had at a dental office before, so it's no surprise many patients are amazed at the thoroughness of their dental hygiene visits with us.
We enjoy caring for the dental health of all patients including children, teenagers, young adults and adults. Our team consists of well trained, caring, and knowledgeable individuals who look forward to greeting you with a warm smile upon your arrival to our practice. Dental cleaning visits include a thorough review your dental and medical history, and a discussion of any of your dental concerns. Visits may also include taking any necessary x-rays, a physical exam, plaque and tartar will be removed, teeth polished, then flossed, rinsing, fluoride treatment, a warm scented towelette, comprehensive or periodontal exam with the doctor, diagnosis and treatment planning, oral cancer screening, Oral ID, home care instructions, and discuss your optimal visit frequency. You will also schedule any future treatment and discuss insurance benefits and payment arrangements with our financial coordinator. 
Patients with healthy teeth and gums require twice yearly dental hygiene visits. Patients more prone to decay, tartar, or who have had periodontal disease require 3-4 dental hygiene visits a year. We offer flexible reservation times so you can schedule dental cleaning visits when they are convenient for you.  
WE WORK WITH ALMOST ALL MAJOR INSURANCE COMPANIES.