WE CREATE HAPPY, HEALTHY SMILES
A root canal, or endodontic treatment, is a treatment option for a tooth or teeth that have severe decay, abscess or tooth injuries and other treatment is unlikely to succeed. There is no need to fee anxiety if your dentist recommends a root canal. Our practice performs root canals every day using modern equipment, under general sedation, and while our patients' undergoing treatment are completely comfortable. Root canals are preferred over other treatment options because they relieve pain quickly and save the natural tooth. Other treatment options may be available but will likely be more involved and costly.  
During a routine root canal procedure, your dentist will remove the pulp of the tooth located in the center of the tooth's structure. The pulp contains blood vessels, nerves, and connective tissue that helps your tooth develop when it was first forming. The tooth will continue to receive the nutrients it needs to survive from the tissue surrounding it even after the pulp is removed.  
If your dentist recommends root canal treatment it is likely you have one or more of the following symptoms: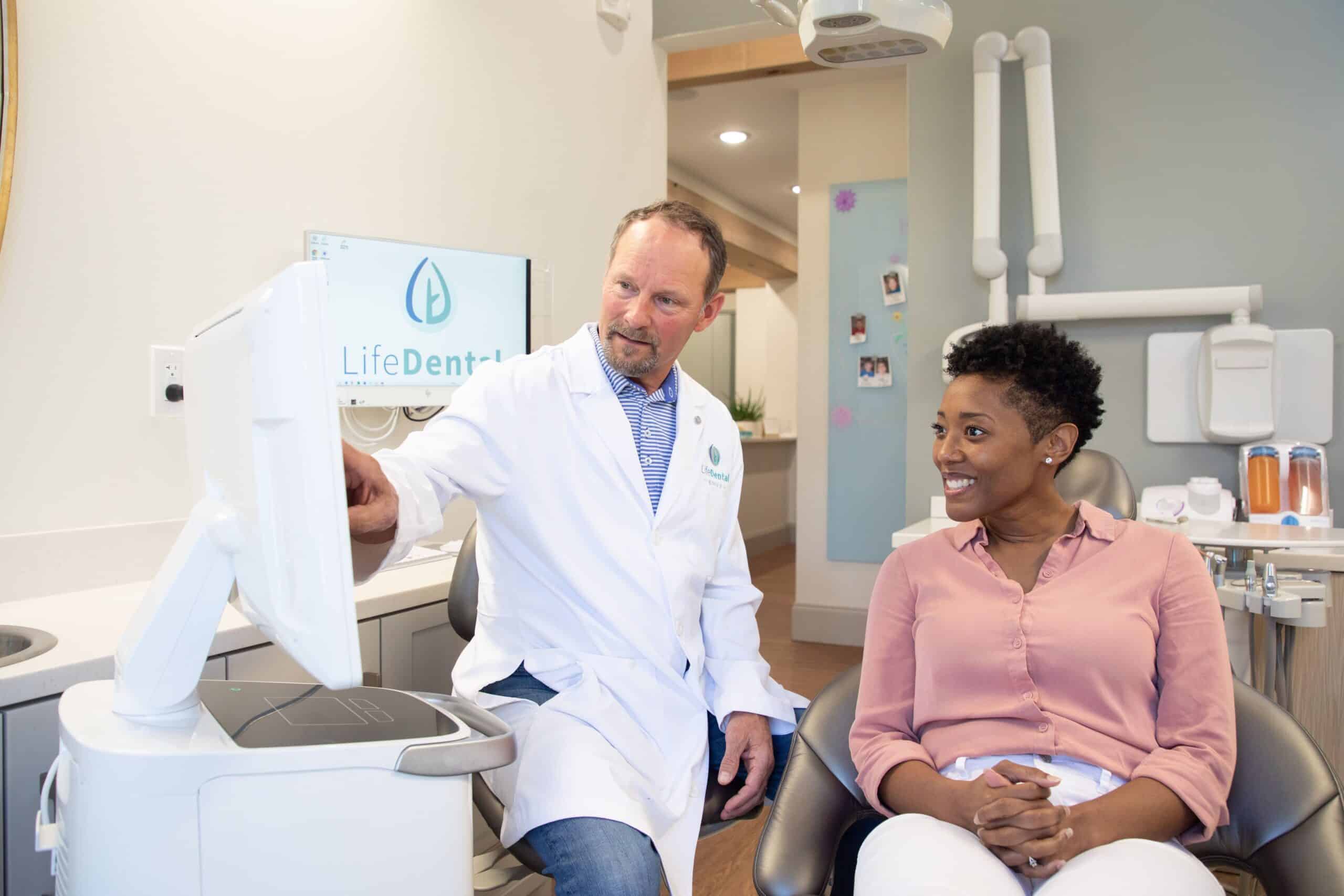 Hot or cold sensitivity

 

Pain while chewing or biting

 

Pimple on the gums

 

Cracked, broken or chipped tooth

 

Swollen, red or tender gums

 

Deep decay

 

Dark gums
Our caring dentists and team ensure our patients are fully numb before beginning any procedure and a visit for a root canal is as routine as any other dental reservation.  After treatment, expect to be numb for 2-4 hours after the procedure. Most patients return to work or school immediately following the procedure, but we recommend waiting to eat or drink until the numbness is gone.  
WE WORK WITH ALMOST ALL MAJOR INSURANCE COMPANIES.