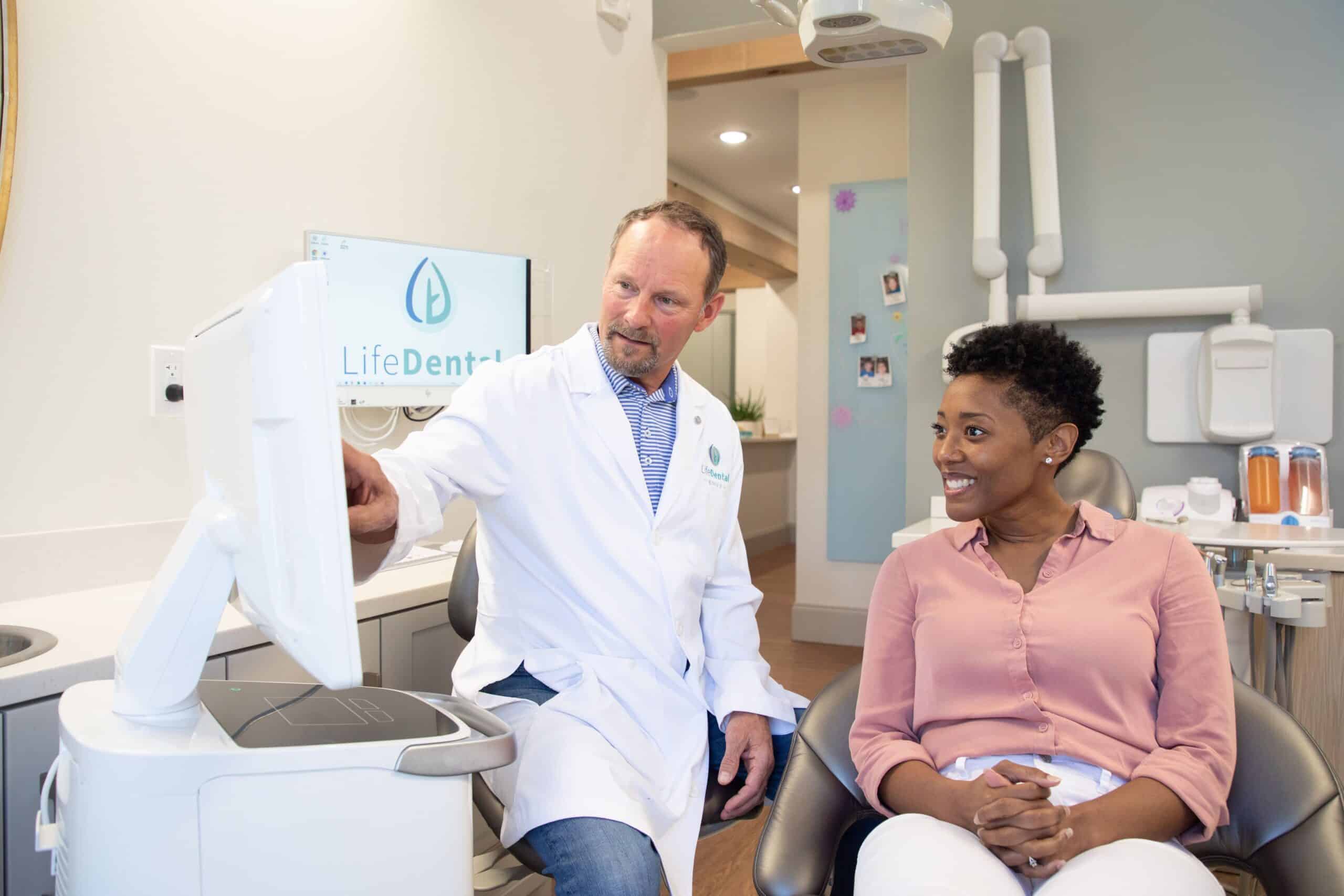 WE CREATE HAPPY, HEALTHY SMILES
You may have heard the term "gummy smile". It refers to a situation in which the gums, usually upper gums, have grown down "lower" over the teeth, giving the appearance of short stubby teeth. What many people do not know is that in most cases, the teeth themselves are not short; instead, the gums are overgrown due to genetics or gingivitis. At Life Dental, we use gentle laser technology to remove the excess gum tissue, revealing the natural tooth structure already present underneath. This can make a major difference in your smile and confidence!
WE WORK WITH ALMOST ALL MAJOR INSURANCE COMPANIES.