WE CREATE HAPPY, HEALTHY SMILES
We are thrilled to offer HealthyStart™ to our patients! HealthyStart™ is an innovative early orthodontic system that uses oral appliances to influence the positioning of the jaw and teeth as children grow and develop. Many children experience they symptoms of sleep disordered breathing and their parents don't realize these symptoms could be alleviated with HealthyStart™.  
These symptoms include:  
Snoring

 

Restless sleep

 

Sleep terrors

 

Irritability

 

Bedwetting

 

Learning difficulties

 

Hyperactivity

 

Behavioral problems

 

Slow growth

 

Cardiovascular difficulties

 

Obesity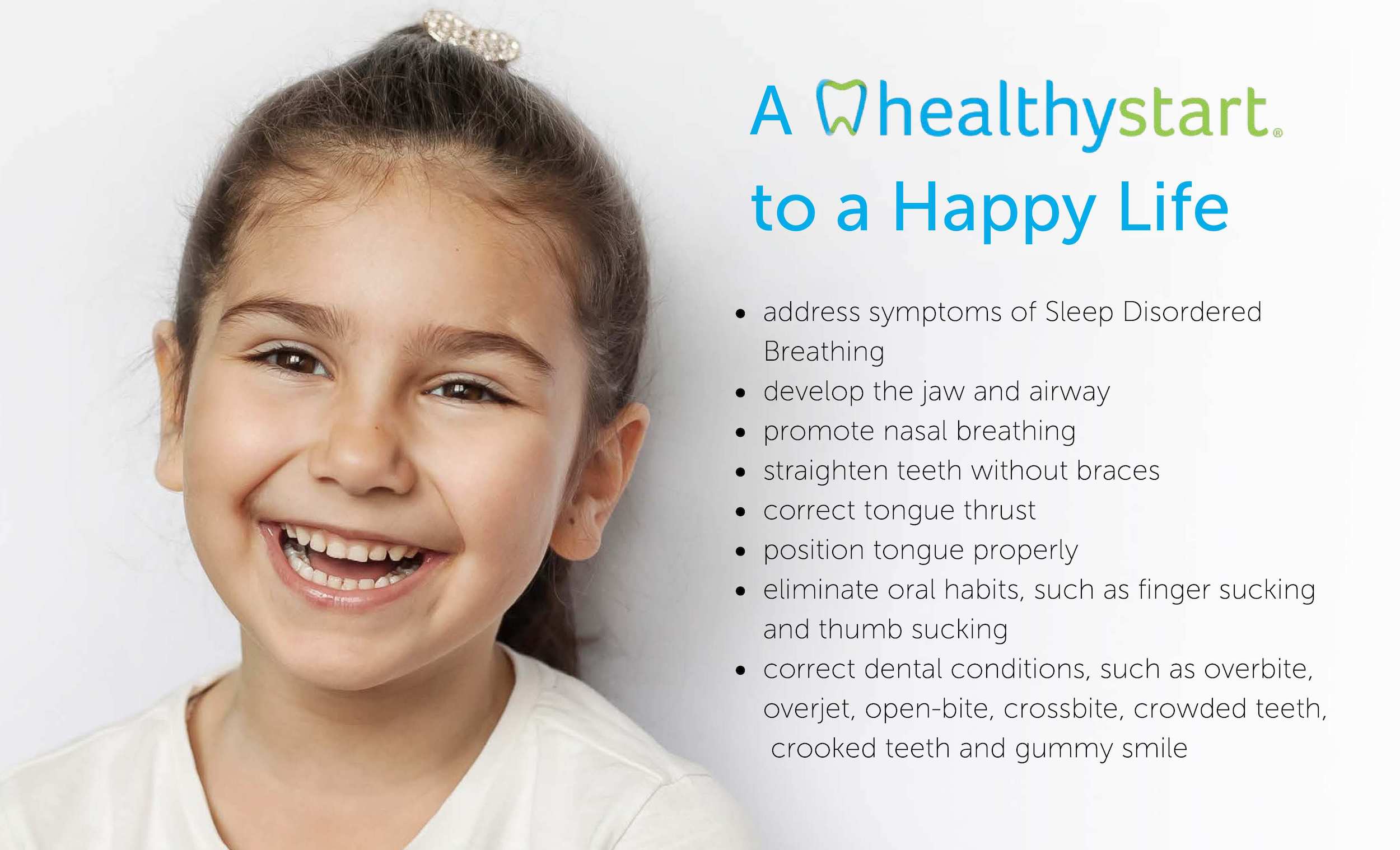 Our practice can evaluate your child's symptoms and discuss any sleep and breathing issues. By optimizing airflow and helping children breathe through their nose instead of their mouth, Sleep Disorder Breathing can be alleviated. Breathing properly means your child will feel better physically and psychologically. 
HealthyStart™ not only relieves the symptoms of sleep disordered breathing, but it straightens teeth without needing braces. When started at a young age, the sleep appliances used align teeth as they are growing and forming, which means there is less chance of relapse like with braces later in adolescence. We have a responsibility to our children to give them the best chance of success, and HealthyStart™ is a big part of that journey for many of our young patients.  
WE WORK WITH ALMOST ALL MAJOR INSURANCE COMPANIES.