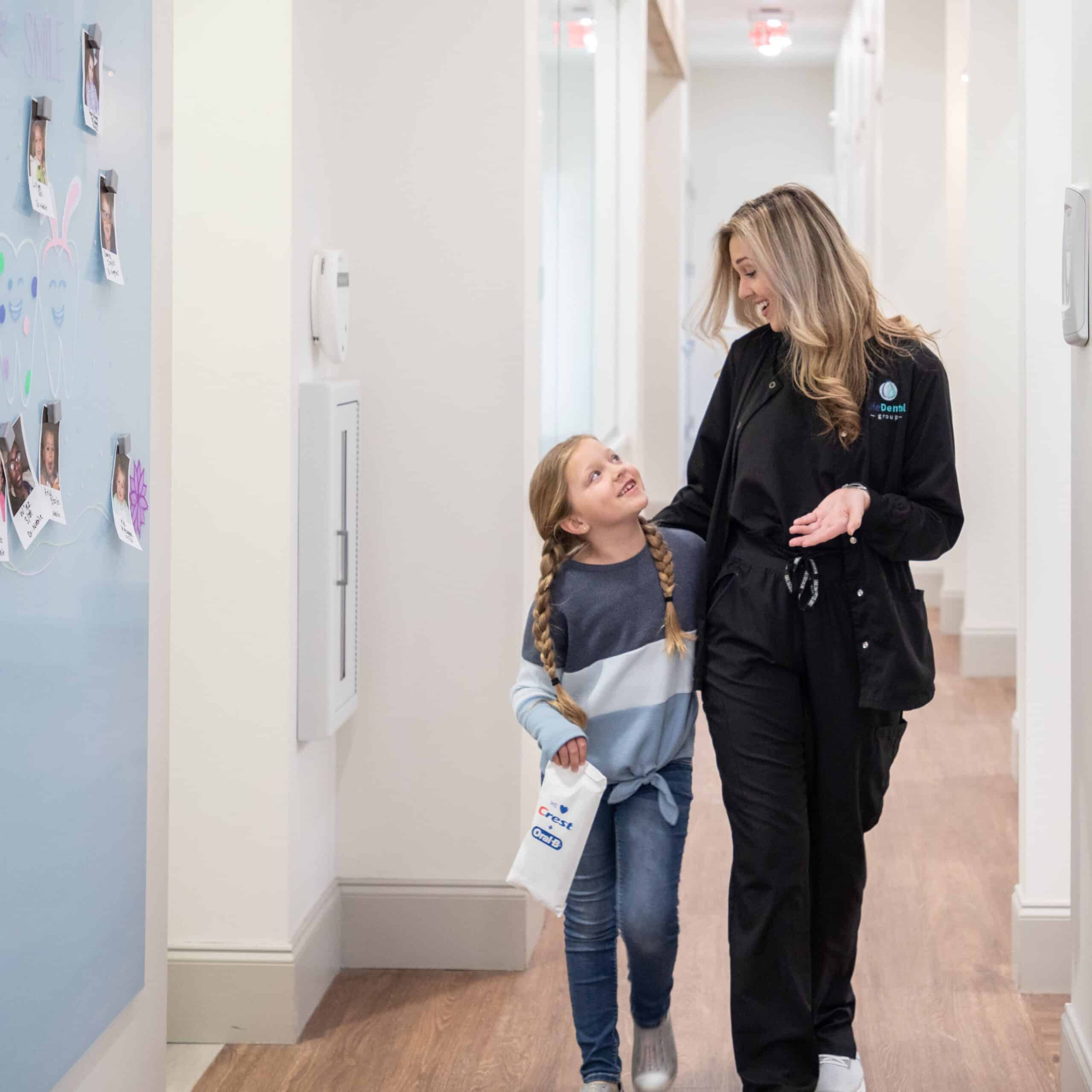 WE CREATE HAPPY, HEALTHY SMILES
The key to long lasting oral health is prevention. At Life Dental we believe it's never too early to start teaching children how to manage and maintain optimal oral hygiene in order to prevent tooth decay or disease. With regular visits we are able to monitor the threat of possible complications and implement treatment plans accordingly.
The American Academy of Pediatric Dentistry recommends that you find your child a dental home, a practice who will see your child throughout their adolescent years. We look forward to not only becoming your child's dental home, but part of the family as well.
The tooth fairy doesn't want any cavities! According to the American Academy of Pediatric Dentistry and the American Dental Association, your child should visit the dentist for the first time no later than their first birthday.
Starting your child's visits to the dentist at this age allows for preventative treatment of cavities and tooth decay, and gives your child the opportunity to grow comfortable with their dentist over time.
At Life Dental, we look forward to seeing your child grow and being able to identify any possible dental problems before they occur.
Some things to expect within the first visit are:
Initial patient paperwork
Child tooth cleaning. This involves brushing your child's teeth with a toothbrush and specially formulated prophy toothpaste.
Counseling for you and your child explaining the proper ways to brush and floss for maximum oral health.
Child dental exam. This is when the dentist will check for cavities or gum infections. They will also note how your child's teeth are spaced throughout the mouth and discuss any concerns.
Apply fluoride varnish. Fluoride strengthens teeth and strengthens enamel.
After the visit you and your child will be given any follow-up care instructions necessary and scheduled for your next regular exam. 
WE WORK WITH ALMOST ALL MAJOR INSURANCE COMPANIES.